Hooray! I've got two new books out! I now have three books. To be fair, the third book is a compilation of the first two books. They're all comprised of the essays commonly known as Scenes From A Morning Drive:
Now, of course, there are more than a hundred essays, but to be totally honest, the only word in any of the three titles that is 100% true is 'A'. Hell, even the covers are misleading, because they're all pictures of sunsets! These are the covers. I took the pictures for them and edited them to this.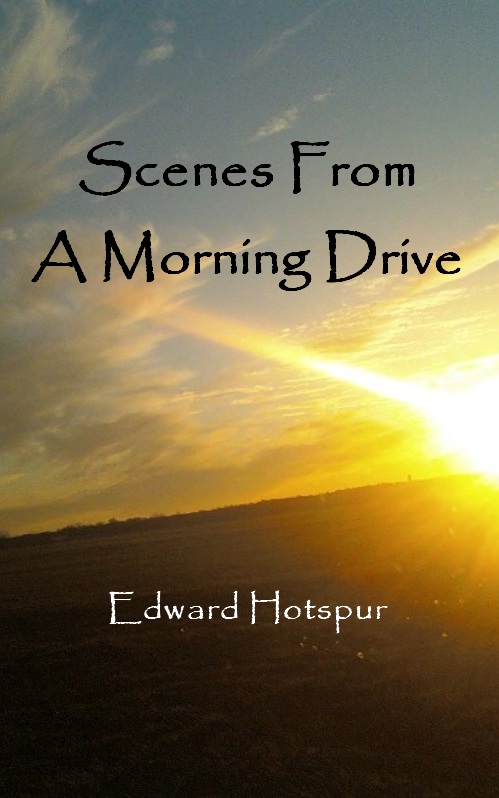 Thank you all for reading these essays, and commenting, and following me. I appreciate it bigly.
Edward Hotspur