OMG I'm turning a day older January 9th that somehow resets this magical yearly counter forward one year, thereby systematically depressing the living shit out of me! But happy birthday, Edward Hotspur! Hi! How is your birthday so far? Pretty good? Well, then why the fuck are you going to work today? Is it because of the way the day falls in the middle of the week like it does? Well, that's fucking fantastic! Let's tell everyone all the cool people who were born on the same day as us! Hey, I appear to be talking to myself, so let's celebrate BOTH of our birthdays! Good idea, huh? Huh? Right? Right. You're asking for Friday off instead, aren't you. Yes you are! Yes you are! Who's a good boy? Who's a good boy? You are! Yes you are! Oh yeah, the peeps:
Dave Matthews

Jimmy Page

Kate Middleton – Yeah, "The King" Elvis Presley may have been born on the 8th, but the QUEEN was born on the 9th!

Richard Nixon

Crystal Gayle

Nina Dobrev

Joan Baez

Bob Denver

Joey Lauren Adams

Imelda Staunton

David Johansen

Joely Richardson

Lee Van Cleef

And many many more people you've mostly never heard of!
Well, how about some music? Yeah! Music! Let's hear it!
Now, how about some Happy Birthday To Me ECards! Yeah! Okay!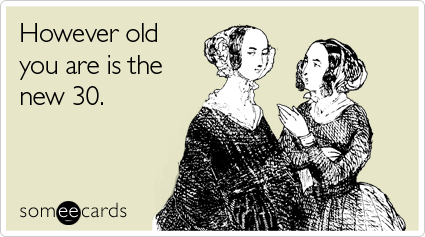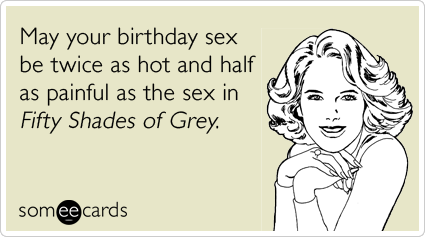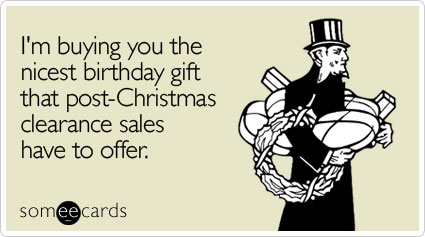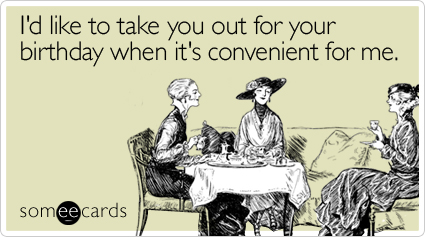 Weren't those lovely? Yeah! They were so awesome, and made us feel so good! Like masturbation, only without any of the fun parts! Not that I've ever had to do that. Of course I didn't have to! I did it because I liked it! But enough about me touching myself – I want to touch you now.
You are all very important to me. Please keep following me, and the next available post will be available to read when it's available, in the order in which it was posted in a post that I posted after posting it! And thank you for reading my blog all these year! Have a drink on me, and then lick it off me! Why not?
I leave you with this – a whole bunch more rambling from me! And I haven't even been drinking! Because at the time of the me writing of this thing, my birthday is tomorrow! And I just lied to you, and I promised I'd never lie to you. So let me just say that I, in fact, cannot shoot rainbows out of my ass. Only glitter. Also, my wife just handed me something which, though they are not paying me to say so, is Yuengling, which I had always thought was Chinese, but is, in fact, beer.
I'm going to go drink myself to sleep, which won't take much. Despite all my bloviating about red wine and stuff, that was holiday talk! I'm actually kind of a lightweight. This is the first alcoholic beverage I've had since Saturday. And if you think that means that all the bizarre stuff I've been spewing was not actually alcohol or cold meds driven, you are correct. That's how I am all the time. So, Hotspur, Happy Birthday to me, and I love you, or me, whichever is the pitcher tonight, baby.
Edward Happy Motherfucking Birthday Hotspur